ABOUT
Med+Dent is a WA owned and operated business, established since 1995. Our mission is to provide the best quality products and solutions to the WA dental community. As an independent and locally owned West Australian business, Med+Dent have handpicked a product range and are the exclusive agents in WA for Belmont as well as authorised agents for top brands like NSK, Cattani, DCI & Air Techniques.
OUR TEAM
Luke Ferris, Director is a qualified Electrical Fitter and Mechanic (Electrician) who has had factory training with many of the leading brands of dental equipment at both an International and National level. His knowledge and technical experience is second to none. With 29 years of Dental industry experience, you can be assured that Luke will get the job done professionally and efficiently. Luke has recently purchased a new service vehicle (pictrued above) to keep his tools and large range of spare parts tidy! You will often see Charlie (Luke's best friend and beloved dog) sitting in the front seat of the Med+Dent van.
David Jones, General Manager has been in the Dental industry for 37 years. David's wealth of industry knowledge and a solid reputation for ensuring clients always receive outstanding service means better outcomes for our customers. David also provides us with technical skills (factory trained technician), OH&S compliance and real world business management skills.
Brendan Hickey, Service Technician and Head of Logistics. Brendan has extensive experience within the engineering industry and has owned and operated his own large business for many years. He is a perfectionist and can fix just about anything.
Donna Danckert,Administration/Accounts Manager. Donna leads our amazing Administration team, and ensures we keep everything neat and tidy from an accounting/process perspective. Donna has a wealth of knowledge and has assisted us immensely with recent improvements and business growth.
SALES, SERVICE & SUPPORT
Luke and David have over 67 years combined industry knowledge. That means you are receiving a wealth of expertise and the best possible advice on your dental equipment needs. We are not a corporate business with shareholders, we provide solutions based on your needs!
X-RAY EQUIPMENT SALES, INSTALLATION AND SERVICE
Med+Dent hold all relevant licenses with the Radiological Council of WA to sell, install and service Dental X-Rays (2D or 3D). We also hold the license to carry out Compliance Testing in accordance with the Radiological Council of WA requirements. Call us for a competitive quote for your next compliance test.
CONTACT US TODAY
Call Luke on 0411 592 821 or David on 0475 693 242
Follow us on Face Book, recent installations often posted here: www.facebook.com/Med-Dent-WA
PARTNERS/LINKS:




https://www.takarabelmont.co.jp/global/dental/ https://www.cattani.com.au/


(Formerly Halogen)


https://www.medelec.net.au/ https://www.airtechniques.com/en/




https://www.kneedeepplumbing.com.au/ https://www.australia.nsk-dental.com/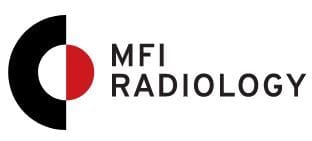 https://www.mfiradiology.com.au/ https://www.corepractice.com.au/